Editing Portfolio & Services
M. Gail Grant, Author and Editor
Experience:
Academic Editing (essays, narratives, electronic and digital media)
Website design
Tutoring (composition and grammar)
Blog design
Self-publishing (print publication to include paperback and hardcover setup, eBook platform conversion and formatting)
Experience working with Calibre, WordPress, KDP platform, Ingram Spark-Lightning Source platform, Atom, HTML5 coding
Resume design
PowerPoint editing and layout design
Finding a great editor can sometimes be daunting at best. Whether you are seeking a conceptual, developmental, line, or copy editor, M. Gail Grant enjoys working with peers and students to further develop their individual theoretical style (conceptual and developmental), as well as more detail specific editing (line and copy also commonly referred to as proofreading). As a self- published author herself, M. Gail understands the tedious yet vital nature of both globalized and localized editing and how small changes can be the transformative component of design that propels an author's work into success.
About Me
As a graduate student in the Master of Arts in Professional Writing program at Kennesaw State University and writing tutor in the university's writing center, M. Gail has worked with many students at various stages of their editing journey, from brainstorming and overall document theoretical framework to detailed sentence structure and grammatical line editing. Each step of the process involves keen attention to detail as well as knowledge of industry guidelines in regards to style and form. For academic editing, most of her experience is utilizing MLA and APA with some exposure to Chicago style and IEEE. In addition to academic editing experience, Grant has self-published a middle grades fantasy fiction book series titled, Magdalena Gottschalk.
Philosophical Approach
From global and structural design work to proofreading the intimate details such as comma utilization, "all writers have more to learn." One of the paramount pedagogical themes of the KSU professional writing program mirrors Linda Adler-Kassner and Elizabeth Wardle's classroom edition of Naming What We Know. The overlying proposition of the text suggests a five concept theme that governs all writing. One notable theoretical concept revolves around revision and peer review: "Revision is Central to Developing Writing," also known as concept 4.4 in Naming What We Know for those studying composition theory. Using the threshold concepts as a springboard for her philosophical approach to editing, M. Gail tries to incorporate theory as well as the timeless conventions of editing.
Editing Options
Although different titles are used across the industry, there are four main types of editing: CONCEPTUAL, DEVELOPMENTAL, LINE, and COPY. As a consumer, you want to understand these different types of services available. Editors have the ability to meet clients at the particular stage of the writing and design stage where they reside. Whether you need help with brainstorming and all-around conceptual design of where the project is going, or whether you have reached the more intricate details of editing, identifying an editor that specializes in that particular style is very important. Many editors offer all four styles of editing; however, as an author, you will want to specify which type of editing you are seeking in order to negotiate the contract. Each variation of editorial analysis requires focus on different facets of electronic or print manuscripts and projects. Below are examples from some of M. Gail Grant's editorial work produced for previous clients.
Previous Clients:
Machiavelli by Rashaan Canady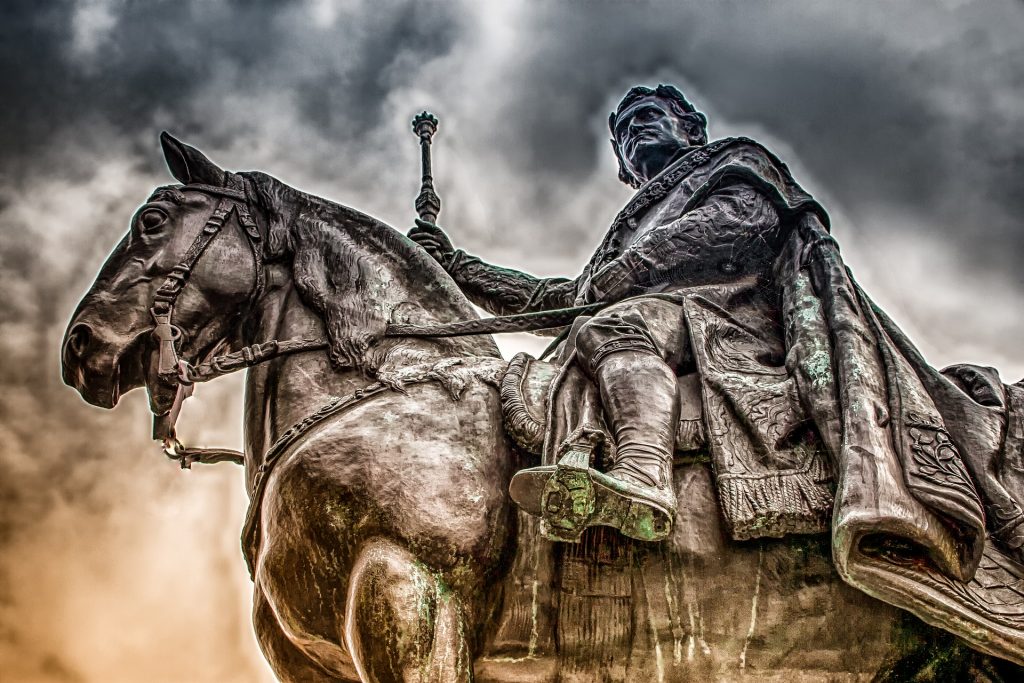 Conceptual Editing:
Machiavelli is an interactive fiction piece based upon Machiavelli's treatise on political power, The Prince. The original work was composed during the Italian Renaissance. The purpose behind Machiavelli is to combine history, politics, and humanities into one interactive fiction piece inspired by The Legend of Zelda video game. The interactive design is a choose-your-own adventure game with varying options that lead to different outcomes.
Editorial Notes and Praise:
Hyperlinks will be added for players to gain additional information describing all seventeen chapters of Machiavelli's original work. This will allow the player to capture the complete story-line, which allows for a better understanding of the game and how it is played.
A table of contents will appear on the left-hand side of the game for easy navigation between the game and the original masterpiece.
Recommended creating a landing page with an "old-world" design that explains to players the purpose of the game, as well as how-to-play instructions.
From a design element, utilizing all seventeen chapters of the original work but condensing the number of gaming options for each episode may provide a more manageable interactive game from an HTML coding perspective.
Ogre & the Crowd by Rebecca Connelly
Developmental Editing:
Ogre and the Crowd is an interactive cinema based upon the experience of the author's daughter, Hope. Growing up, Hope had a pet cat name Ogre. This fictional hypertext work will utilize dialogue between animals to tell a similar story about childhood bullying. Written and designed for elementary school-aged children, the piece uses a host of multi-media modes such as still pictures, videos, and hyperlinks.
Editorial Notes and Praise:
Recommended approaching the design as a children's parable since the underlying message throughout the cinematic experience is "God loves us"; by using the form of a parable, children receive the underlying concepts through interactive play.
Keeping the piece simple with a consistent theme and design across the platform will be necessary for the intended audience.
Due to the sensitive nature of the themes incorporated (religion and bullying), the interactive play design is great for keeping children interested and engaged in the dialogue.
Recommended using a reverse outline type of editing once the interactive cinema production is completed to identify any plot holes or issues.
Recommended the continuation of using Twine for visual mapping of the project. Multiple animals will have a dialogue in which story-boarding will help in making sure there are no plot holes or gaps in the development of the narrative.
The thesis articulation is strong and multi-layered as two primary components exist in the overall concept: God loves us; let your light shine no matter the difficult circumstances one faces. Developing each concept equally throughout will complete the parable's framework.
The clarity of photos used to represent the animals will be important as to not confuse the viewers. Less is better in regards to keeping the visual presentation clear for early readers.
Abandon by Emily Deibler
Line Editing:
Abandon is a role-playing game designed by Emily Deibler. Scout, the main character, is a lonely ex-graduate student that sells her soul to the devil for friendship. She is in a hell that is inspired by Dante's Inferno circles of hell. The goal of the game is to get to the knight's circle, and the level of difficulty depends upon the player. In the final battle, Scout must fight Satan. The game aesthetics are well planned and executed while capturing the "old-world" ambiance. The game is very polished with intimate details consistent throughout.
Editorial Notes and Praise:
Recommended creating a landing page that would advise game players of the main purpose and underlying theme throughout.
Since the game-board itself is very detailed and quite spectacular, recommended keeping everything outside of the game-board more simplistic in style; this way, the game-board remains the primary focus.
Allowing players to decide upon the level of game intensity is a great option to incorporate; recommended the potential to float between difficulty levels based upon player choices.
There are unlocked achievements throughout the gaming experience. By providing additional text placement and information, hints of how to play the game are earned.
Confirmed action verbs and descriptive nouns were appropriate and useful in the gaming option menus. All text is written in the present tense, which gives the player a subliminal feeling of being in the "here" and "now" while playing.
For Dead or For Worse by Chelsea Adamczyk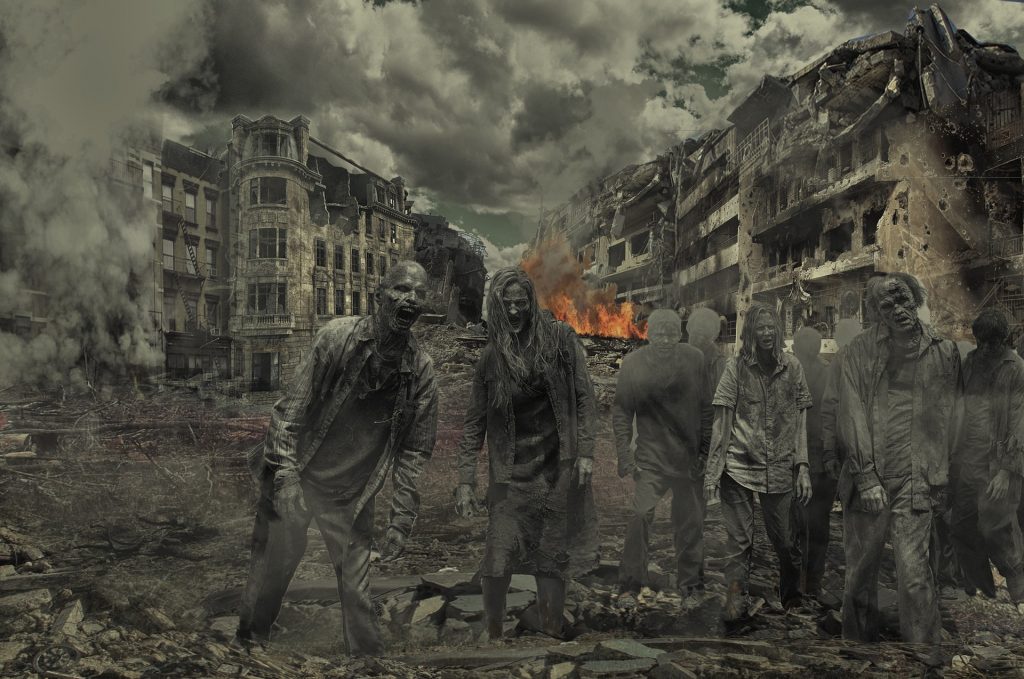 Copyediting:
For Dead or For Worse is an interactive fiction game that engages players to consider their actions upon discovering a zombie apocalypse is occurring. In the beginning, the main character is playing a violent video game. He steps outside and faces the realization that zombies have arrived in real life! Faced with various ethical dilemmas, the player decides on the character's survival options. Should he run to save his ex-girlfriend, Zoey? Or should he run to save his best friend?
Editorial Notes and Praise:
Traits are assigned to each player based upon the ethical choices selected throughout the interactive game. One recommendation is to add a visual aid such as a picture, meme, or animated character for each trait for visual interest.
The addition of a landing page that players see upon entering the game that functions as a sales and marketing ploy is advised.
Adding game instructions on the landing page is recommended to ensure players understand the initial choice of saving the ex-girlfriend or best friend.
Confirmed black background with white text font is pleasing to the player's visual experience while playing the game. The white text is used for instructions or prose the player needs to proceed.
Confirmed using a different color text for the "interactive options" is an excellent design tool. The options that players have to select from are in a blue font, which contrasts the white.
Reviewed all text options for grammatical accuracy as well as visual layouts.
Editorial Services & Pricing:
Each stage of professional editing requires a different attention to detail. Please contact us to discuss your specific needs to include type of editing (Conceptual, Developmental, Line, and/or Copy/Proofreading) as well as a project cost estimate. Pricing is determined by length and scope of each project and flexibility to meet your project budget may be discussed. For clients seeking a very general cost estimate for services, $4 per page (typically up to 300 words per page) for print publications and/or $35 per hour for electronic digital projects.
Contact Us:
(925) 768-2102
References
Adamczyk, Chelsea. Personal interview. 16 Oct. 2019.
Analogicus. Pixabay. 2019, pixabay.com/photos/still-image-sculpture-3562658/.
Canady, Rashaan. Personal interview. 11 Sept. 2019.
Connelly, Rebecca. Personal interview. 18 Sept. 2019.
Deibler, Emily. Personal interview. 9 Oct. 2019.
Gellinger, Gerhard. Pixabay. 2019, pixabay.com/photos/animals-dog-cat-puppy-young-2198994/.
Grant, Melinda. M. Gail Grant, Author. Keebie Press, 2019, www.MelindaGailBooks.com. Accessed 3 Nov. 2019.
Heidaripoor, Ahmadreza. Pixabay. 2019, pixabay.com/photos/walking-dead-zombies-destroyed-city-1666584/.
Kennesaw State University. Master of Arts in Professional Writing, MAPW, 2019, chss.kennesaw.edu/mapw/index.php. Accessed 3 Nov. 2019.
"Naming What We Know, Classroom Edition." University Press of Colorado & Utah State University Press, 2019, upcolorado.com/utah-state-university-press/item/2965-naming-what-we-know-classroom-edition.
Rude, Carolyn D., and Angela Eaton. Technical Editing, 5th Ed., Pearson Education, Inc., 2011.
Waldkunst. Pixabay. 2019, pixabay.com/photos/dark-art-daemon-the-witch-fireball-2838965/.