Poetry Collections on Faith, Healing, Self-Love, Loss, & Life
Seasons of Healing: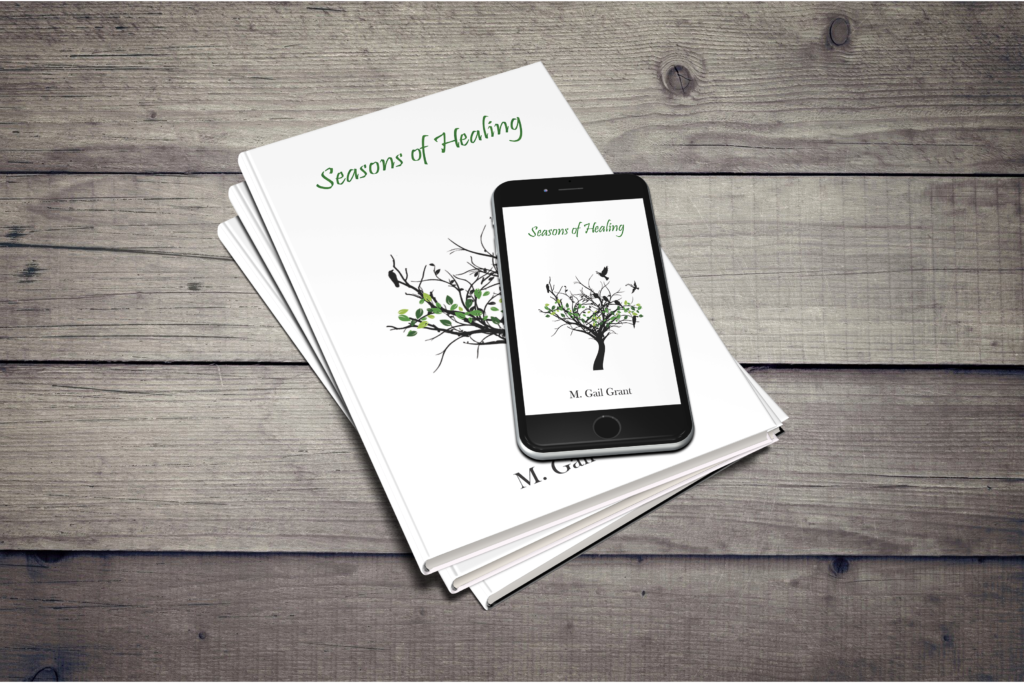 Seasons of Healing is a poetry collection that acknowledges and explores the notion that life mimics the seasons found in nature, providing the reader with an organizational structure for life events—utilizing poetry as a metaphorical lens. The collection encourages readers to embrace the idea that every aspect of life requires learning, growth, and analysis while being kind to our inner-being because self-love and kindness will lead to more robust living.
---
Poetic Christian Discourse:
Volume 1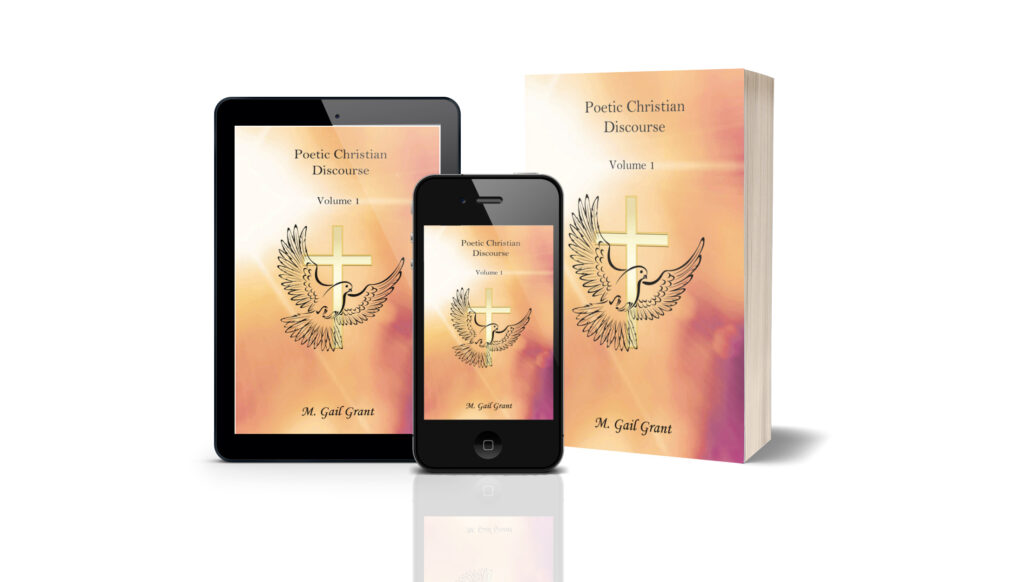 Poetic Christian Discourse, Vol. 1, is an inspirational poetry collection that offers readers a sense of hope, acknowledging the idea that humanity is not, never has been, and never will be perfect. The collection embraces Christian living, inviting readers to apply concepts from the Bible in their everyday lives while highlighting how elements of scientific discovery further provide evidential support of a divine creator. The past year and a half have been uniquely challenging and isolating for many, and it is during these times that people begin to look for meaning and purpose in their lives. Poetic Christian Discourse encourages readers to accept the human nature of sinning; it fosters the idea that we are not alone. Tomorrow is a new day, and by embracing our universal faults, we may find hope through unity and faith.
---
Elephant Wisdom:
Poetry on Science, Religion, Division, and Loss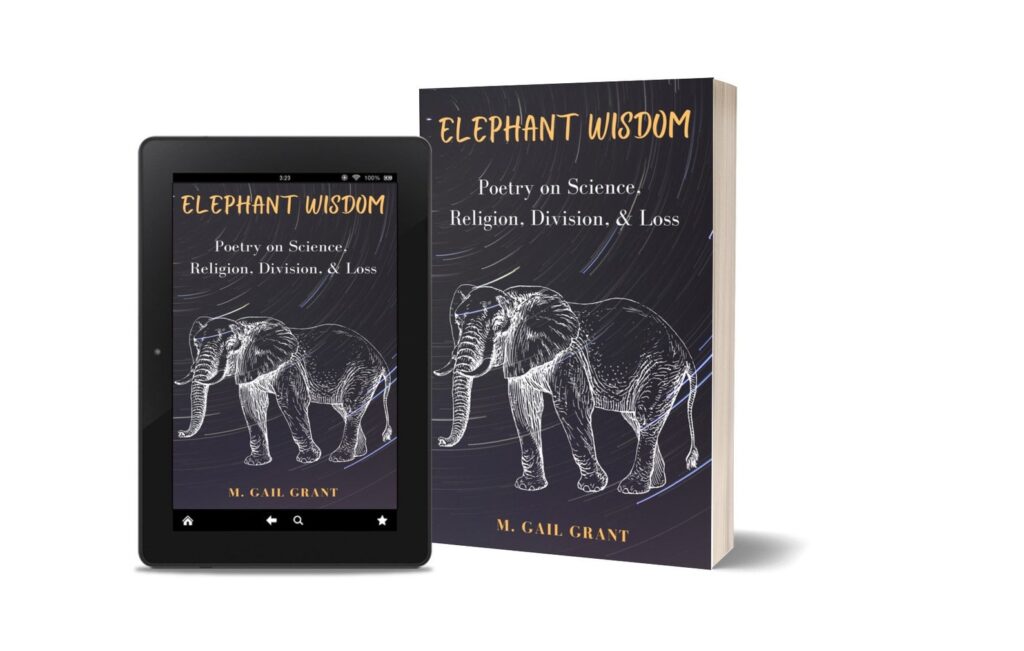 Elephant Wisdom is a poetry collection that explores topics equivalent to "the elephant in the middle of the room." In other words, through a variety of poetic forms, utilizing a combination of free-verse, narrative, and rhythmic components, the poems encourage readers to broaden their minds and consider connections between science and religion while introducing the paradox of collective consciousness and universal forces. Unfortunately, loss is a topic that humanity has difficulty addressing with their friends and loved ones, leaving a significant lack of support for those who have or are currently experiencing grief. Elephant Wisdom addresses this gap of communal support through taboo themes such as infant death.
---
Bluebirds and Faith: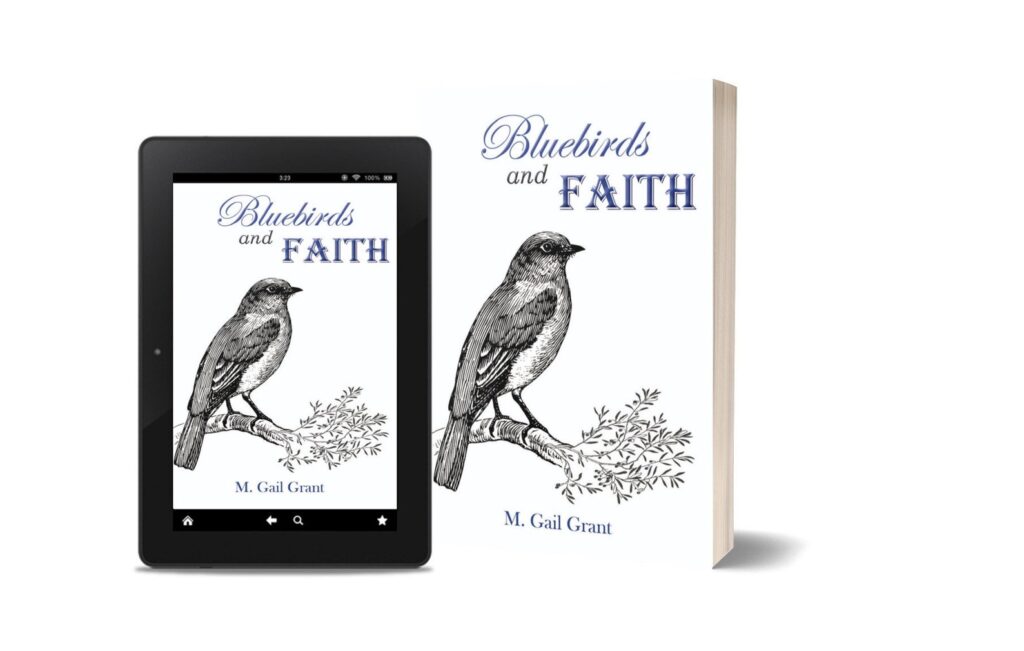 Bluebirds and Faith is a poetry collection that celebrates God's gift of eternal grace by finding joy, humility, and comfort in our surroundings. Inspired by the death of a beloved father, Grant shares her journey of sorrow and healing in a world that seems so incredibly far away from heaven. Finding mercy in the wings of a bluebird, Grant discovers that the separation between heaven and earth may not be as vast as we think. Poetry, one of the world's most treasured artistic expressions, is the vessel used to explore faith in a world stricken with fear and sin. Free verse and Haiku poetic forms are spread heavily throughout. Grant hopes sharing her spiritual evolution will bring solace and peace to others at a time in their life when they feel no one else is listening. He always listens. God bless.
---
Middle Grade Faith-Based Fantasy Fiction Book Series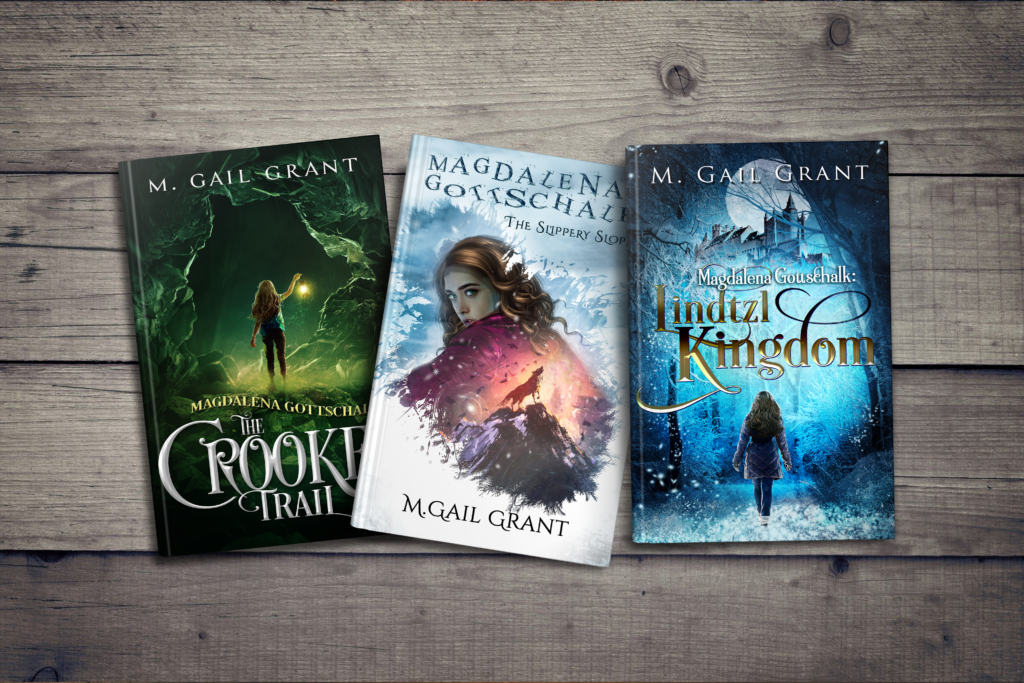 Magdalena Gottschalk: Lindtzl Kingdom, Book #3
Hold on to your witch hat as Magdalena and friends travel to the enchanted forest in Lindtzl Kingdom! While this coming of age middle grade to preteen fantasy fiction adventure will challenge friendships found within the pages of the book, an underlying faith-based support system that combines the magical world of the enchanted and belief in a higher power, will provide the courage and foundation the group needs to persevere.
Book #3 of the Madgalena Gottschalk series is sure to leave you hanging onto the edge of the page while the delicate balance of good and evil has yet tipped again. Queen Lindtzl has been captured, and the friends know they must usher to her rescue. The demons of Lily Brooke's past were captured and locked up for eternity, the three-headed werewolf's curse has been broken, so who or what could be behind the queen's mysterious disappearance?
Stay tuned as The Mystical Alliance of Lily Brooke (MALB) is determined to get to the bottom of this mystery and save their beloved friend in The Enchanted Forest.
* 2019 NYC Big Book Award Distinguished Favorite
---
Magdalena Gottschalk: The Slippery Slope, Book #2
Thrill, terror, and sheer excitement await Magdalena and the rest of the gang as they venture into another fantasy fiction thriller written for middle grades up through young adulthood. Magdalena Gottschalk: The Slippery Slope, book #2 of the coming of age series, blends suspense, intrigue, and supernatural haunts while incorporating preteen life lessons of friendship, courage, communal responsibility, and loyalty.
Balancing the enchanted world hidden behind the treacherous terrain of the wintry slippery slope and the everyday life within their small, quaint town of Lily Brooke, MALB (The Mystical Alliance of Lily Brooke), realizes that Christmas is a week away. All of the holiday festivities are about to begin, and they are unexpectedly thrown into a battle of good versus evil.
Will the friends be trapped in The Enchanted Forest? Or, through teamwork and faith, will they make it back home in time to celebrate the most special time of the year? Stay tuned….. and you may want to leave the lights on as evil tends to lurk in the shadows…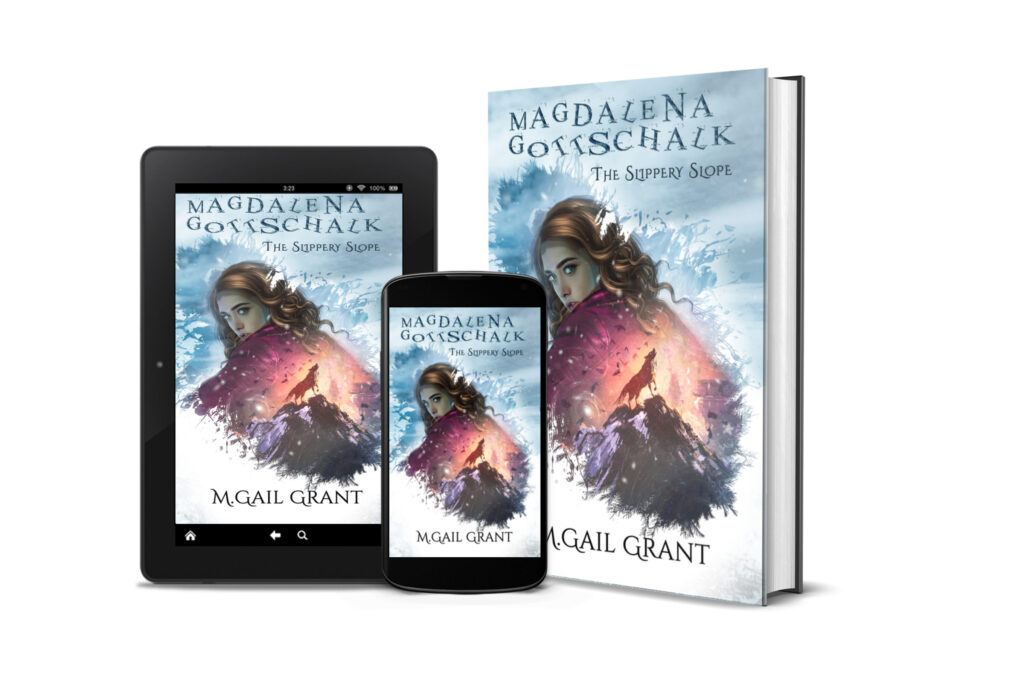 * 2018 NYC Big Book Award Winner in Juvenile Fiction
---
Magdalena Gottschalk: The Crooked Trail, Book #1
Lily Brooke, where small-town charm and a hidden secret converge one fateful late autumn night. The demons of the past are determined to never be locked away again. MALB, the Mystical Alliance of Lily Brooke, consists of six childhood friends that are bound together in loyalty, friendship, and courage. Together, they all face the unleashed enchantments that are haunting the children after their discovery of the forbidden sacrificial cave, crooked trail, and mysterious treehouse. Magdalena has always known she is different from the others, but the cause has always escaped her, until now. Coming to grips with her soul purpose, she must gather courage she never knew she possessed to save her friends and family from the evil forces hiding among them.
Magdalena Gottschalk: The Crooked Trail, book #1 of the series, is a middle grades to young adult epic fantasy fiction novel, that explores faith, unity, differences, belief in a higher power, magic, and teamwork. It will leave you sitting on the edge of your seat, begging to turn the page, while written for audiences of all ages. With a touch of southern charm and tradition, this novel takes you on a journey not for the faint of heart. Witches, wizards, demons, black magic, and soul searching all have their place in the quaint little town of Lily Brooke.
* 2018 Readers' Favorite finalist in Children – PreTeen category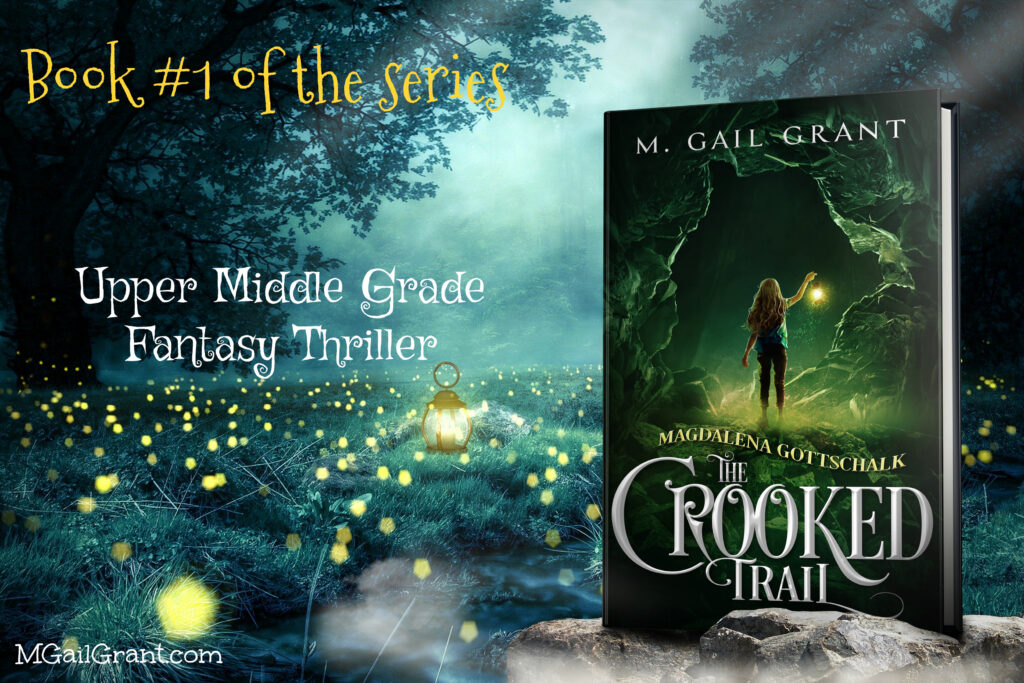 * 2017 NYC Big Book Award Winner – Juvenile Fiction