Rhetorical Grammar: The FYC Classroom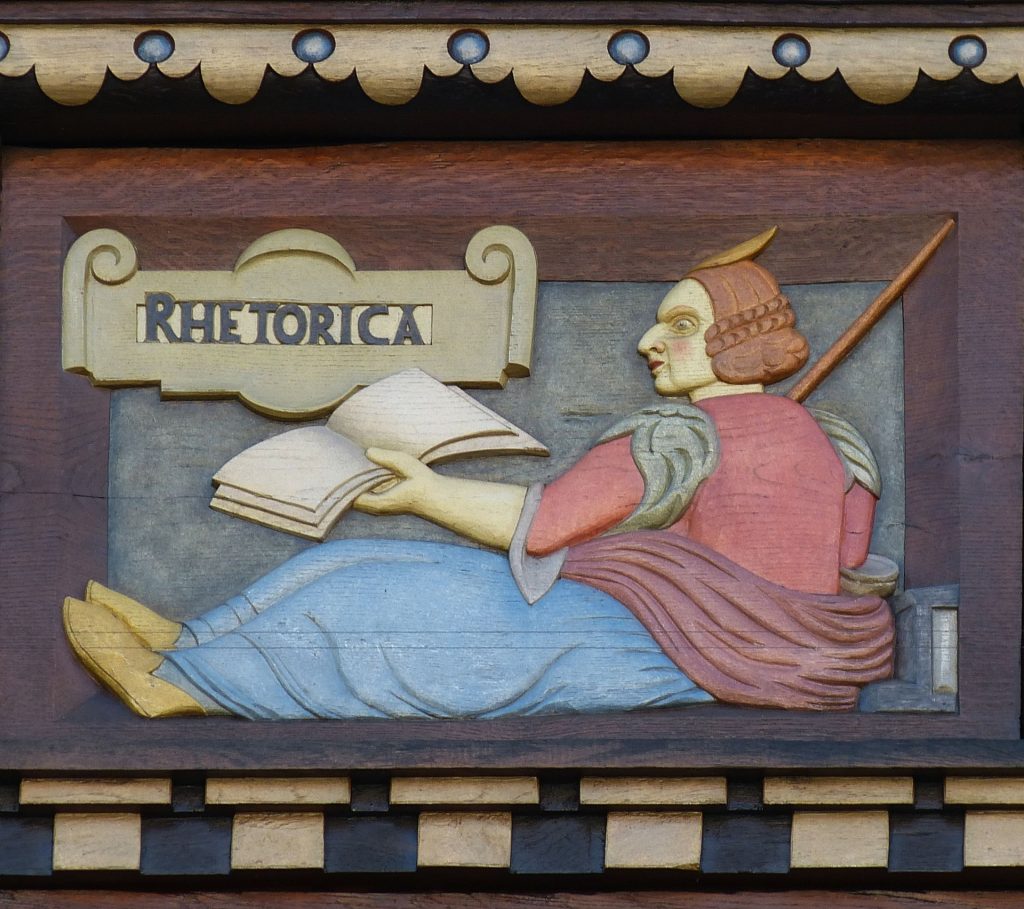 In Making a Case for Rhetorical Grammar, Laura R. Micciche introduces a very persuasive argument in support of teaching rhetorical grammar in composition classrooms. Micciche surmises, "The study of rhetorical grammar can demonstrate to students that language does purposeful, consequential work in the world — work that can be learned and applied" (716). Furthermore, Micciche elaborates, "We need a discourse about grammar that does not retreat from the realities we face in the classroom — a discourse that takes seriously the connection between writing and thinking, the interwoven relationship between what we say and how we say it" (718).
I must admit, I agree wholeheartedly with Micciche. By teaching students to edit and 'polish' their grammar in the final drafts of essays and written assignments, we are teaching them that grammar does not have a function in eliciting desired reactions (utilizing rhetorical appeals in persuasive arguments). Instead, we are teaching students that grammatical editing simply changes sentence structure and punctuation to conform to the prescriptive style of writing. As a tutor in the Kennesaw State University's writing center, I can say from personal experience, this often translates to students being primarily concerned with comma usage and how to avoid the infamous comma splice. However, there is so much more to be discovered in the underlying premise of understanding and utilizing grammatical choices in writing.
Micciche references the book, Rhetorical Grammar, authored by Martha Kolln and Loretta Gray, as a resource. Last semester, one of the courses I took in the professional writing graduate program required Rhetorical Grammar as one of the textbooks. This book changed my life as a writer — literally. For some reason, I had to make it all the way to graduate school to identify a resource that not only provided a concise work about all things grammar-related, but it explains rhetorical choices through the usage of grammar as a way of achieving a writer's desired results. Micciche further argues, "I am talking about rhetorical grammar as an integral component of critical writing, writing that at minimum seeks to produce new knowledge and critique stale thinking" (721).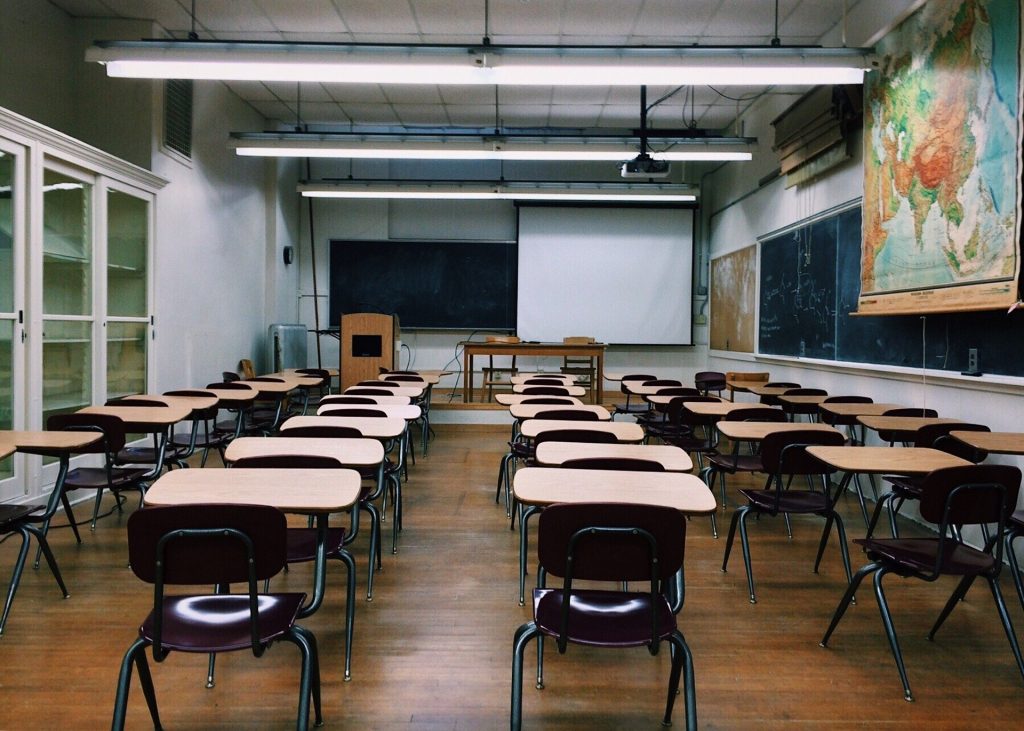 Each professor must individually decide the role rhetorical grammar will play in their classroom. For me, concepts found in both Rhetorical Grammar, and a book written by Gerald Graff and Cathy Birkenstein, They Say/I Say, which provides specific templates that employ rhetorical effects of written expression, will be integrated weekly into my course design. Specifically, each week I plan to set aside ten to fifteen minutes in class to discuss various topics found throughout these two textbooks. By providing my students with concrete examples of how the writing templates may be used or providing my students examples of how applying rhetorical grammar choices in the early composition phases of writing, will only enhance the readers' experiences.
One specific example that I can offer from personal experience is what Rhetorical Grammar coins the 'known-new contract'. A common concern I have witnessed from student feedback and inquiry is whether the essay or connecting paragraphs 'flow'. The only guidance I ever received on this topic was to make sure the first sentence in a joining paragraph linked to the idea presented in the previous paragraph. Believe me, I agree with students, there is much more that needs to be explained when it comes to creating paragraphs and essays that take the reader through a seamless series of events — enter Rhetorical Grammar and the 'known-new contract'. The concept teaches the first part of a sentence should be the 'known' information found in the preceding sentence. The latter part of the sentence should be the now 'new' information, and so it proceeds moving forward. This constant stream of known to new presentation gives the reader a sense of cohesiveness.
The lack of cohesiveness and effectiveness of rhetorical appeal found in composition writing can be directly impacted by the inclusion of grammatical "strategy" in the course. Yes, it takes up time in an already limited space. Yes, some students may approach it as 'boring'. Yes, it is my duty as a professor of English composition to 'teach' my students ways that enhance their writing. An analogy I like to give is, "The more tools you have in your toolbox, the better." My hope is that providing short excerpts of rhetorical grammar theory and implication into my English 1101 classroom will ultimately provide students with a new way of approaching the WRITING PROCESS. Again, my class will be process-oriented and not product-oriented. Yes, the product must manifest; however, I am more concerned with students learning to identify with writing as a process that works across the curriculum and across their professional careers outside of academia. Learning how to make rhetorical choices and not just 'polish' and 'fix commas' will lead to much greater success in the usage of rhetoric in writing.
Works Cited
Altmann, Gerd. Pixabay, 2020. pixabay.com/illustrations/business-idea-growth-business-idea-3189797/.
Falco. Pixabay, 2020. pixabay.com/photos/hildesheim-germany-lower-saxony-711009/.
Graff, Gerald, and Cathy Birkenstein. They Say / I Say: The Moves That Matter in Academic Writing. Fourth edition., W.W. Norton & Company, 2018.
Hahilove. Pixabay, 2020. pixabay.com/illustrations/light-bulb-ideas-sketch-i-think-487859/.
Kolln, Martha, J., and Loretta S. Gray. Rhetorical Grammar: Grammatical Choices, Rhetorical Effects. Eighth edition, Pearson, 2016.
Micciche, Laura R. "Making a Case for Rhetorical Grammar." College Composition and Communication, vol. 55, no. 4, 2004, p. 716. EBSCOhost, doi:10.2307/4140668.
Wokandapix. Pixabay, 2020. pixabay.com/photos/classroom-school-education-learning-2093743/.