Scaffolding Design Assignment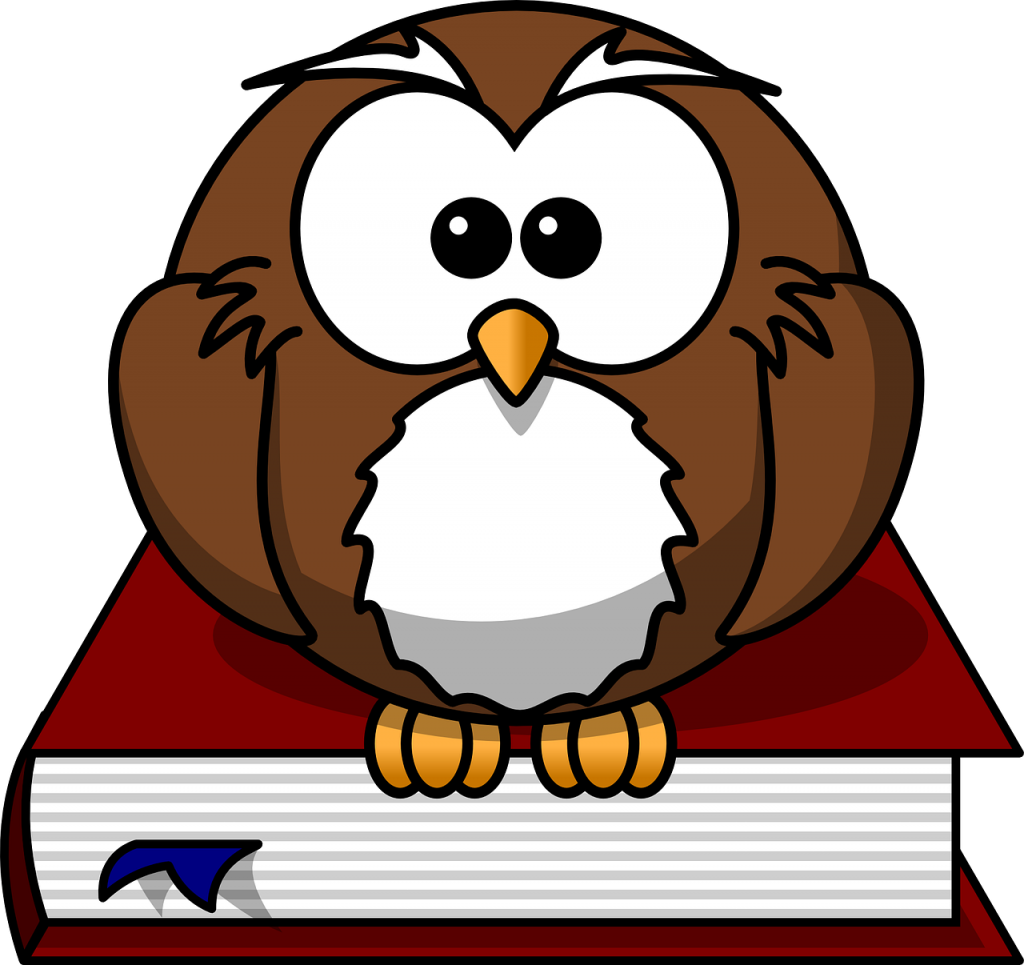 This semester I had the opportunity to learn more about pedagogical classroom theory, industry position statements, and desired learning outcomes in regards to first-year composition studies. Understanding the "why" behind coursework requirements involves careful consideration of each element of the assignment and introduces a "meta" approach. One of my last assignments for this course was to design (from the ground up) a scaffolded assignment that I could incorporate into a first-year English composition class, whether it be 1101 or 1102 (first or second semester). The completed assignment can be viewed below:
In an effort to bridge the gap between theory and implementation, this assignment is structured by incorporating the below-mentioned threshold concepts and position statements released by the CCCC (Conference on College Composition and Communication). As a review, each concept is listed below as well as how it correlates to specific steps of the scaffolding assignment.
Theoretical Background:
This assignment will incorporate all five of the threshold concepts, as described below.
Students will compose a paragraph or two expressing their opinions to begin brainstorming and the pre-writing process, which speaks to threshold concept 3.0 – Writing Enacts and Creates Identities and Ideologies.
Students will then be asked to produce a paragraph/s directly opposing their previously expressed viewpoints. This process provides low-stakes practice in synthesizing comparison and contrast rhetorical strategies while reflecting on the choice of rhetorical appeals they used, which speaks to threshold concept 5.0 – Writing is (Also Always) a Cognitive Activity.
Paragraph assignments will be orally presented within small peer groups, during class, which speaks to threshold concept 1.0 – Writing is a Social and Rhetorical Activity.
Students will compose an annotated bibliography to identify and develop reference sources while practicing summary/paraphrasing skills and gaining insight into academic writing styles, which speaks to threshold concept 2.0 – Writing Speaks to Situations Through Recognizable Forms.
The initial draft composition will be followed by peer review, which speaks to the threshold concept 4.0 – All Writers Have More to Learn.
Position Statements adopted from the CCCC
– revised March 2015
Sound writing instruction emphasizes the rhetorical nature of writing.
Sound writing instruction considers the needs of real audiences.
Sound writing instruction recognizes writing as a social act.
Sound writing instruction enables students to analyze and practice with a variety of genres.
Sound writing instruction emphasizes relationships between writing and technologies.
For more information regarding the differences between learning objectives and learning outcomes, please enjoy the short video below.
For this assignment, a backwards design heuristic was used: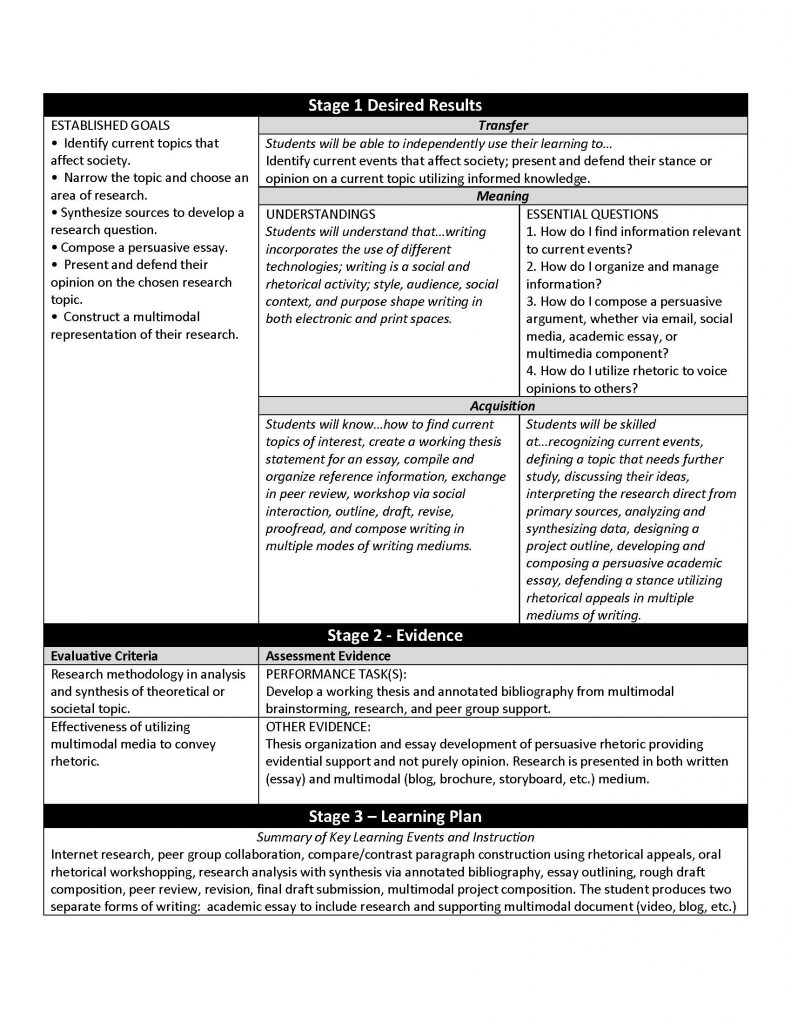 In summary, the experience of building a scaffolded writing assignment, one that begins with low-stakes tasks and grading, but builds to high-stakes tasks and grading (the essay), takes hours upon hours of time, commitment, and research to produce an effective and appropriate assignment for students. Although the practice is challenging, it becomes gratifying to see all of the theory and pedagogy studied throughout the semester come to fruition in one individual assignment. I am excited to begin teaching in the first-year English composition collegiate classroom next fall.
Bibliography
Adler-Kassner, Linda, and Elizabeth Wardle, editors. Naming What We Know: Threshold Concepts of Writing Studies, Classroom Edition. Utah State University Press, 2016.
"CCCC Position Statements." Conference on College Composition, 22 October 2018, cccc.ncte.org/cccc/resources/positions.
Clker-Free-Vector-Images. Pixabay. 2019, pixabay.com/vectors/owl-bird-book-wise-nature-47526/.
Grant, M. Gail. "Persuasive Essay, Bridging the Gap: Multimodality, Rhetoric, and Society." 16 Nov. 2019. PRWR 6300: Understanding Writing as a Process, Kennesaw State University, student paper.
Haimes-Korn, Kim. "Backwards Design Template." D2L, uploaded by Kim Haimes-Korn, Fall 2019, d2l.kennesaw.edu.
"Naming What We Know, Classroom Edition." University Press of Colorado & Utah State University Press, upcolorado.com/utah-state-university-press/item/2965-naming-what-we-know-classroom-edition. Accessed 16 Nov. 2019.
Pinjar, Salim. "Learning Objective and Learning Outcome." YouTube, uploaded 15 March 2016, youtu.be/4MGpYoXYQP0.